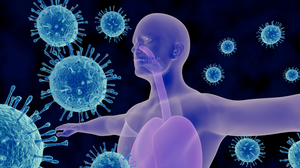 Boost Your Immune System!
Winter is Coming. How to Boost Your Immune System and Avoid Getting Sick!
Staying healthy has been at the top of mind for most people over the last year and a half. As cold weather and more time indoors approaches, our bodies are bound to run into plenty of germs and viruses. Your main defense is your immune system, a complex network within the body designed to keep you healthy. Here's how you can prepare your immune system for this winter, and keep it working for you, not against you.
Live a Healthy Lifestyle
Making healthy lifestyle choices is the most important step to keeping your immune system running smoothly. Make sure to:
Avoid smoking and excess alcohol, both of which can harm immunity.
Sleep 7-9 hours a night.

Practice good sleep hygiene:

Cut off caffeine in the early afternoon.
Sleep in a cold, dark room.
Try to get to sleep and wake up around the same time daily.
Avoid bright lights and blue lights (from screens) in the hour before bed.

Be mindful of controlling stress levels:

Practice gratitude.
Give yourself some time each week to relax.
Keep problems in perspective and focus on the big things.

Maintain a healthy amount of body-fat and muscle mass. Unsure what is realistic for you or how to go about reaching your goals? Ask an expert at

Nutrishop

Omaha or Ultimate Workout!
Supplement if Necessary
 
If your body doesn't get adequate micronutrient intake from a wide range of whole foods (fruits, vegetables, lean proteins, legumes, grains, healthy fats) you may be putting your immune system at risk. Avoiding micronutrient deficiencies is key to maintaining good health and fighting off disease.
 
Notably, zinc and vitamin C decrease infection rates and durations. Other herbal components like Echinacea, Elderberry, and Garlic can help improve immunity as well.
 
These ingredients and more are all found in

Nutrishop

's new product Immune! Specifically formulated to keep your immune system functioning at its best, Immune contains as much vitamin A, vitamin C, vitamin D, and vitamin E as you'd find in 2 cups of spinach, 10 oranges, 1 gallon of milk, and 2 cups of almonds, an amount that would typically take 4 or 5 products to be met. Grab your bottle today so your body can thank you later!
Exercise Regularly
 
Exercise not only decreases your risk of long-term health problems, it also boosts immunity when done regularly! By exercising you assist your body's ability to produce antibodies which fight viruses, as well as kill harmful bacteria by clearing out the lungs and airways and causing the body's temperature to rise.
 
The reason exercise is listed separately from body composition is that while exercising assists in achieving a healthy body composition, it isn't attainable without a balanced diet! The old saying goes "you can't outrun your fork" meaning that no matter how hard you exercise, how you look will come down to your ability to find caloric balance by eating a wholesome diet.
---